App Marketing Campaigns
Mobile app marketing campaigns ensure that apps get the attention they need, attract new users, and increase user engagement.
By tailoring your marketing campaign to your audience, optimizing your app's metadata, and creating engaging experiences, you can attract new users and encourage them to download, use and share your mobile application mockup.
Contents:
App Marketing Campaign Strategies
App Marketing Campaign Case Studies
App Marketing Campaign Strategies
It's important to understand what are digital marketing agencies in Egypt going to market, what differentiates you from competitors and what are their weak points.
With thousands of new app submissions every month on the Apple App Store alone, it is evident that the competition across verticals is intense, and app marketers need to be aware of the challenges they are facing. To succeed in this highly competitive environment, app marketers need to analyze their competitors to understand their strengths and weaknesses.
By identifying what their competitors are doing well, they can develop strategies to improve upon it, and by looking at what they are not doing well, they can explore opportunities to capture market share by filling those gaps.
In order to make the best use of the mobile app marketing methods discussed in this guide, it is essential to conduct market research. This research will help you gain a deeper understanding of how to effectively implement these methods and maximize the potential of your app. Therefore, it is critical to address the following questions early on in the development process, which will also provide you with context to determine the best launch date for your app.
How can your app's target audience be defined?
How can the audience be categorized into different user personas based on their interests and demographics?
What are the specific demands or requirements of each segment with regard to your app's features?
How are your rivals approaching the same audience?
What are the essential performance indicators (KPIs) for your app that need to be tracked?
As an app marketer, it is important to create user personas in order to devise an effective app marketing strategy for your segmented audience groups that are matched with mobile application development roadmap. These personas are essentially representations of groups of users who are expected to have a similar user journey. Your job is to understand their needs and preferences and to streamline the overall user experience accordingly. Developing user personas involves segmenting your audience based on factors such as demographics, mobile usage patterns, and other unique identifiers that are relevant to your app's vertical.
Having a comprehensive understanding of your user personas is crucial to the success of your app, both in the initial stages and as you scale up. It will enable you to make informed, data-driven decisions based on research and testing, ultimately leading to greater success in the long run.
To determine the effectiveness of your app marketing strategy, you should set pre-determined KPIs and strive to meet them. It is useful to research market benchmarks for your app's vertical to serve as a starting point, but you should remain flexible and adapt your strategy as you continue to gather more data. Measuring performance against these KPIs will provide valuable insights into which aspects of your marketing efforts are succeeding and which areas need improvement.
Your KPIs should include:
Cost per acquisition (CPA)
Cost per install (CPI)
Cost per mille (CPM)
Click-through rate (CTR)
How to Dig in to Start Your App Marketing Campaigns
Your app website
What is the importance of having a landing page for your app as a marketing strategy and how can it be beneficial to mobile or desktop users?
How can search engine optimization (SEO) be utilized in a cost-effective manner to attract new users and complement your paid user acquisition strategy?
What are some recommended SEO tools such as Semrush or Ahrefs, and how can you use them to perform keyword research related to your app's topic?
Lastly, how can you use these keywords to create strong and persuasive copy for your website and effectively showcase your app to potential users?
Landing page
When setting up your app's landing page, it's vital to offer an appealing and accurate visualization of what users can expect when they install your app. Use your landing page to its full potential by including:
Screenshots and videos of your app in action
Short, powerful copy
Links to your app on the App Store and/or Google Play Store
A clear call to action (CTA)
A video trailer
Social proof in the form of ratings, reviews, and/or awards
Blog
This is a way you can use keywords to reach your target audience without keywords enriching your landing page for App Marketing Campaigns. Keyword enriching is when you fulfill your copy with keywords in the hopes of ranking in the top search results, and Google will actually lower your ranking if it identifies that you are doing this. You can amplify the reach of your blog content by sharing new posts across your social media channels, integrating guest posts into your strategy, and sharing as a guest on other blogs. Continually use analytics to optimize and discover which type of content is the most beneficial to your overall strategy.
Examples of engaging blogs from mobile apps include the dating app Bumble's The Buzz, the mobile game Clash of Clans, and the fitness app MyFitnessPal.
App store optimization
How can you improve the visibility of your app in the App Store and Google Play Store search results? This process is known as app store optimization (ASO), which is analogous to search engine optimization (SEO) but with a focus on app store rankings. ASO is crucial to attracting and retaining users, as even a well-executed advertising campaign is ineffective if the app listing fails to convert leads to installs.
To enhance your app's chances of ranking high in app store search results, you must identify and target relevant keywords. Additionally, it's essential to feature high-quality screenshots and videos of your app in use and make use of secondary app categories to broaden your audience. Localizing your app store entry can also have a significant impact.
To learn more about ASO best practices and take your app listing to the next level, check out our comprehensive ASO content.
Social Media Marketing
As an app marketer, it's crucial to leverage the power of social media to engage with your audience effectively. With users spending an average of two and a half hours on social networks daily, regularly posting and maintaining an active social media presence is an excellent strategy for building a community, receiving feedback, and increasing brand awareness.
To optimize your social media content strategy, consider a variety of content formats such as blog entries, discussions, competitions, and user-generated content. Market research should play a vital role in determining which types of content and social media channels would be most effective for promoting your app to its specific audience. Particularly for fitness and gaming apps, in-app social elements can be an excellent way to engage and retain users.
Furthermore, enabling users to easily share your app's content on their social media channels for App Marketing Campaigns is another effective way to integrate social media into your marketing strategy. With these tactics, you can drive user engagement and enhance your app's visibility in one fell swoop.
Each country has it's social app statistics, refer to Digital Marketing for Healthcare Services, Saudi Arabia Study.
Influencer Marketing
How can influencer marketing amplify your app marketing strategy and enhance brand authenticity? Research suggests that 86% of consumers consider authenticity when making purchasing decisions, making it a crucial consideration for any app marketer. Influencer marketing has emerged as a highly effective strategy to promote your app, with industry spending expected to reach $6.16 billion by 2023.
Talabat and Khaby Lame recently collaborated on a marketing campaign together. Khaby Lame is a popular Italian-Senegalese social media personality known for his TikTok videos, and Talabat is a food and grocery ordering app in the Middle East. The details of the collaboration are not clear from the search results, but the campaign appears to have been well-received.
The key to effective influencer marketing lies in the selection of the right influencer for your brand and its unique audience. When executed correctly, influencer marketing for App Marketing Campaigns can convey your brand's personality and core values in a way that resonates with consumers.
To get the most out of your influencer marketing efforts, consider offering influencers freebies that align with and enhance your brand message. Paid product placements can also be effective and provide more creative control, although they may not be as authentic to consumers. E-commerce brands may benefit from collaborating with influencers in specific niches, such as fashion influencers creating lookbooks that showcase your app's functionality.
Overall, influencer marketing is an excellent way to engage your target audience, demonstrate the unique features of your app, and increase user installations in a cost-effective manner. By leveraging the power of influencers, you can enhance brand authenticity and improve the overall success of your app marketing efforts.
Paid UA Campaigns
Looking to attract new users to your app? Paid UA for App Marketing Campaigns, or user acquisition, maybe the app marketing strategy for you. By creating and adjusting campaigns over time, you can use paid ads to boost app installations and engagement. With a variety of available ad formats, including the ability to utilize connected TV (CTV) formats, traditional marketing channels can easily be turned into digital performance channels.
To ensure the most effective ROI, it's important to identify your target user personas and specific events you want them to complete. Analyzing campaign success and spotting trends in user behavior is crucial when adjusting ad spending for optimal results. Your attribution provider can assist with this by tracking user actions and providing reports that highlight the best-performing channels, creatives, and more.
Retargeting Campaigns
What is the retention rate and how can understanding it benefit your App Marketing Campaigns strategy? Retention rate is the percentage of users that remain active within your app for a specific period of time. While the average retention rates on iOS for Day 1, Day 7, Day 21, and Day 30 are 28%, 13%, 8%, and 7% respectively, rates can vary significantly across different app verticals.
By focusing on user retention, app marketers can increase lifetime value (LTV) and return on ad spend (ROAS), while also benefiting from the fact that retaining existing users is generally cheaper than acquiring new ones. The key goal is to identify when users typically stop using your app and work to keep them engaged before churn occurs. To achieve optimal results, prioritize retention efforts on the most valuable users.
Furthermore, retention rates offer insights into potential areas for app improvement. For example, a low Day 1 retention rate may indicate issues with sign-in or onboarding experiences. To learn more about effective user retention strategies, including measurement KPIs and event tracking, read Adjust's comprehensive guide.
Overall, understanding retention rates is essential for any app marketer seeking to retain users and increase LTV. By tracking and addressing retention issues, you can improve your app, save on acquisition costs, and boost overall success.
Email Marketing
Are you looking for a powerful App Marketing Campaigns that can boost retention rates, increase revenue, and keep your users engaged? Consider creating a mailing list. Marketers rely heavily on email for both user acquisition (84%) and retention (74%).
One of the major advantages of email marketing is that it is an opt-in channel, meaning that you can target users who have expressed interest in your brand. Additionally, email offers a great way to reward loyal users with exclusive benefits.
Effective email campaigns rely on impactful calls-to-action (CTAs). Something as simple as adjusting a CTA can make a significant impact on your campaign's success. For example, hardware site Toast saw a 371% increase in clicks by using a single CTA in their email campaigns. Personalization is also critical – Hubspot found that personalized CTAs outperformed basic CTAs by 202%. To optimize your campaigns, consider testing different variables to determine what resonates most with your audience.
Overall, building a mailing list and leveraging email marketing can be a powerful tool for boosting retention rates, driving revenue, and keeping your users engaged. By using impactful CTAs and personalization, you can create effective campaigns that keep users coming back for more.
App Marketing Campaign Case Studies
Starbucks Encouraging Downloads with Gamification
Starbucks is a notable example of using gamification in an app marketing campaign to encourage downloads and incentivize purchases as mobile app marketing examples. Starbucks offers a music trivia game through its App Marketing Campaigns, rewarding customers with free music downloads.
By encouraging customers to engage with their app through gamification, Starbucks has been successful in driving user downloads and repeat usage, making it a must-have for coffee drinkers. This strategy is an effective way of engaging customers and maintaining their loyalty, ultimately leading to increased sales for the business.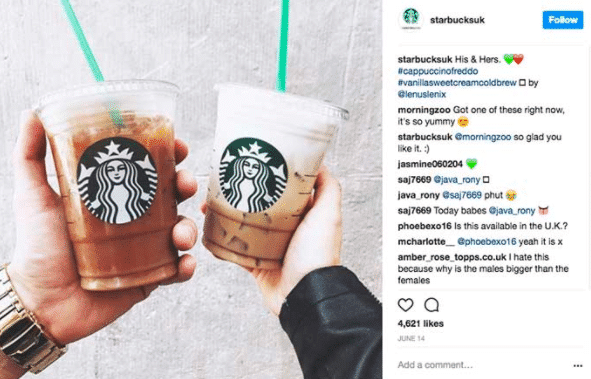 Nike+ as Shareable Content
Nike+ is an example of shareable content that has been successful in driving user engagement and retaining customer loyalty. The Nike+ Run Club app features gamification elements that incentivize users to track and share their runs and also allows for the social sharing of running data through various social media channels. Users can customize and share photos of their runs, and the app also offers curated playlists and challenges to further drive user engagement. By creating a community of runners and encouraging social sharing, Nike+ has successfully expanded its user base and built a strong brand identity centered around health and fitness.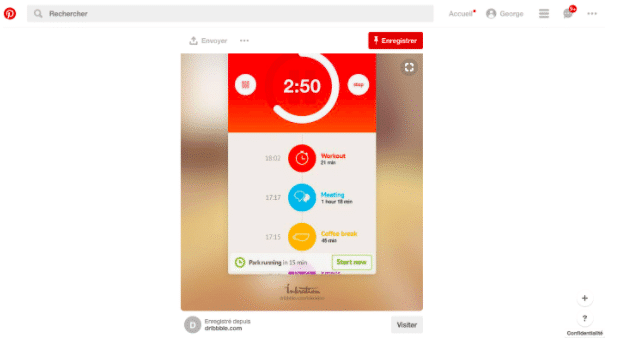 ---